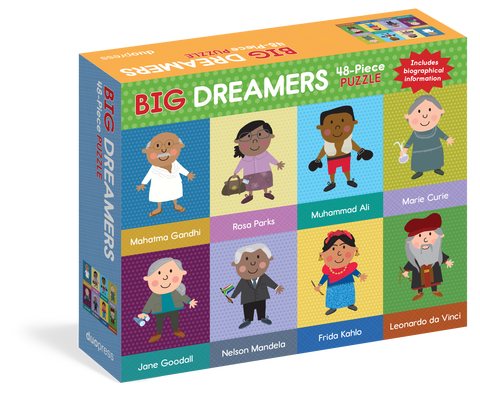 Big Dreamers 48-Piece Puzzle
This lovely 48-piece jigsaw puzzle is perfect for children ages 4 and up to complete on their own while discovering eight historical icons.

Featuring Rosa Parks, Frida Kahlo, Mahatma Gandhi, Nelson Mandela, Marie Curie, Muhammad Ali, Jane Goodall, and Leonardo da Vinci, the puzzle includes a two-sided insert with an image of the beautiful illustrations and basic biographical facts so kids will not just have fun but will also actively learn about these big dreamers. The durable storage box is ideal for keeping the pieces together and also for gift giving.