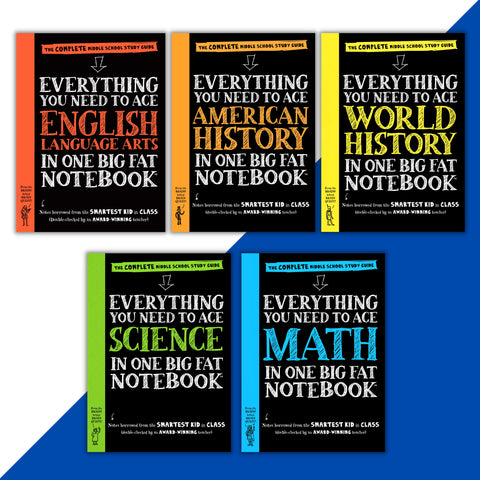 Big Fat Notebook 5-book set
Website exclusive 5-book bundle.

It's like borrowing the notes from the best student in class! Here is the complete set of the revolutionary study guides created just for middle schoolers, covering Math, Science, World History, American History, and English Language Arts.

Inside every notebook, readers will find critical ideas highlighted in neon colors, definitions explained, doodles that illuminate tricky concepts, mnemonics for memorable shortcuts, and quizzes to recap it all.
For students in 6th to 8th grade.