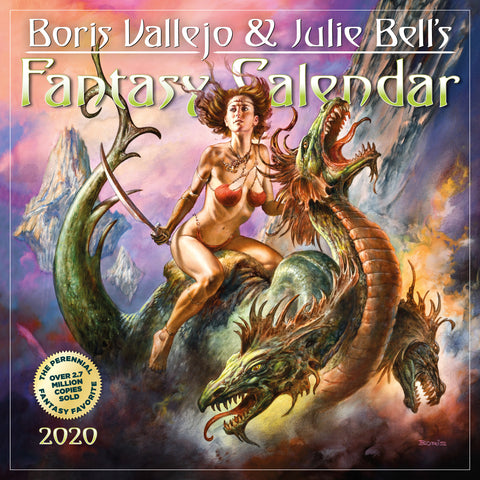 Boris Vallejo & Julie Bell's Fantasy Wall Calendar 2020
From America's premier fantasy artist, a dazzling spectacle to behold.

Victorious, sword-wielding warrior goddesses. Fearless nymphs confronting a dragon's dark forces. And an ethereal pair: a fairy and a mermaid ascending over a rippling, dawn-lit waterfall. Rendered in breathtaking detail by husband-and-wife team Boris Vallejo and Julie Bell, each original painting transports viewers to a thrilling alternate world full of mind-bending beauty, fantasy, and magic. Featuring 13 all-new paintings, with a stunning bonus centerfold.