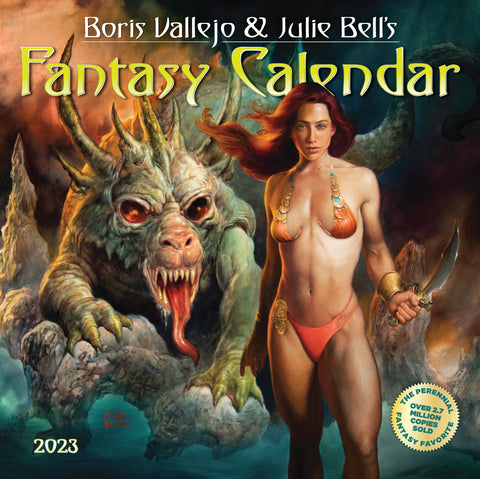 Boris Vallejo & Julie Bell's Fantasy Wall Calendar 2023
Escape to a world swirling with mystery, magic, and sheer artistry.

From husband and wife team Boris Vallejo, America's premier fantasy artist, and Julie Bell, designer of the popular Dragons of Destiny sculpture series. Each month features a full-color original painting depicting fearsome creatures, otherworldly environments, and fierce, powerful women drawn with meticulous attention to anatomical detail. A band of warriors defeats a hellacious demon. A fairy spreads her enchanting wings. And a gladiator woman walks through a fiery, radiant landscape. Each image is accompanied by an entrancing caption that fuels the fantasy. Printed on responsibly sourced paper.