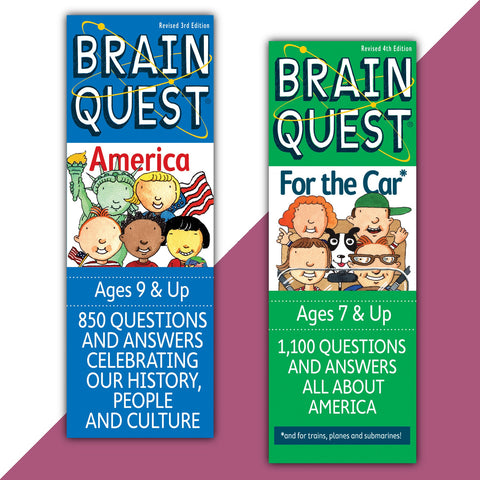 Brain Quest on the Road Set
Website exclusive two-book bundle.
Make every road trip a learning adventure with BRAIN QUEST! Brain Quest America is packed with 850 questions about every state in the nation, our history, our presidents, and our people. Brain Quest for the Car is specially designed for car travel, with question-packed cards all about the USA that can be used for a fun quiz, or to play all kinds of car games, from bingo to license plate games.