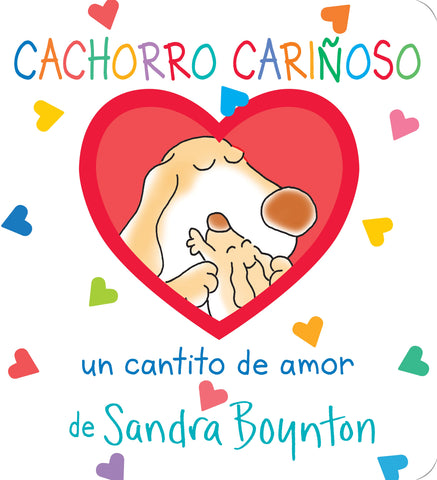 Cachorro cariñoso / Snuggle Puppy! Spanish Edition
¡Ooooooo, mi CACHORRO CARIÑOSO! ¡Todo sobre ti es muy fabuloso!

Presentando a un elenco de perritos amables y tiernos e incluyendo versos que riman, Cachorro cariñoso—¡ahora en español!—es el libro perfecto para leer a la hora de acostarse con un final que los niños querrán escuchar una y otra vez. Con una portada troquelada que demuestra la alegría que encontrarán adentro, Cachorro cariñoso es un gran abrazo cálido en forma de libro y una tarjeta de San Valentín de padre a hijo para todo el año.
 
Featuring a sweet and cuddly doggie cast and rhyming verse, Snuggle Puppy—now in Spanish!—is the perfect bedtime book to read with an ending that kids will want again and again. With a die-cut cover that reveals a glimpse of the joy inside, Snuggle Puppy is a great big hug in book form and a year-round valentine from parent to child.