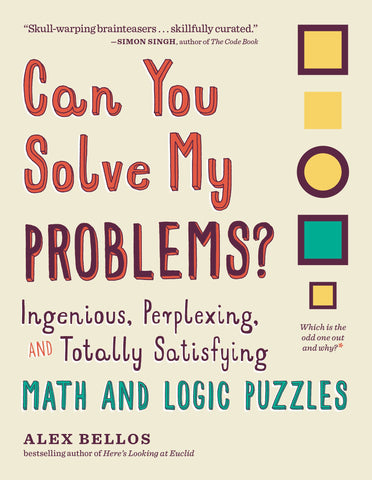 Can You Solve My Problems?
Puzzle lovers, rejoice!

Bestselling math writer Alex Bellos has a challenge for you: 125 of the world's best brainteasers from the last two millennia.

Armed with logic alone, you'll detect counterfeit coins, navigate river crossings, and untangle family trees. Then—with just a dash of high school math—you'll tie a rope around the Earth, match wits with a cryptic wizard, and use four 4s to create every number from 1 to 50. (It can be done!)

The ultimate casebook for daring puzzlers, Can You Solve My Problems? also tells the story of the puzzle—from ancient China to Victorian England to modern-day Japan. Grab your pencil and get puzzling!