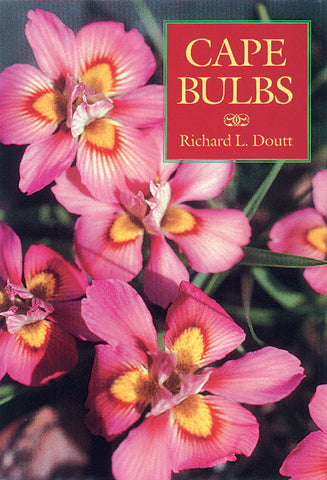 Cape Bulbs
These popular, unusual flowers from the Cape Province of South Africa display a wonderful diversity of form, color, and fragrance not found in bulbs elsewhere. The province itself is a treasure house of flowering plants, including more than 1,300 species of bulbs. This handy reference guide describes several hundred Cape bulbs currently in cultivation, all favorites of author Richard Doutt. Information is given about care and culture of these bulbs, as well as for several varieties of companion plants. The information provided is drawn from many generally inaccessible publications, from the expertise of successful growers, including the author's own experience, and from field studies in South Africa.

Despite their exotic appeal, Cape bulbs are relatively undemanding. They thrive in the mild, rainy winters and dry summers of their native habitat, conditions also found in the Mediterranean climates of California, central Chile, and southern and western Australia. They are also easily grown in colder winters in cold frames and greenhouses, demanding only good drainage and a dry rest period during the summer.

Gardeners who cultivate these superb bulbs will be rewarded not only by the beauty of the plants themselves, but also by the knowledge that many species are being preserved only in cultivation, as native habitats are threatened by urban and industrial expansion in the Cape Province.