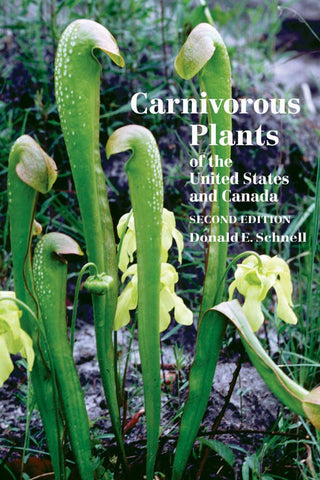 Carnivorous Plants of the United States and Canada
In this greatly expanded and revised edition of his classic treatment, Donald Schnell examines in detail the 45 species and numerous hybrids of carnivorous plants that grow in the U.S. and Canada. Information on each species includes an identifying description, the preferred habitat, the range in which it can be found, and the season for flowering and trapping, making this book a useful field guide as well as a fascinating source of leisure reading.

This book is only available through print on demand. All interior art is black and white.