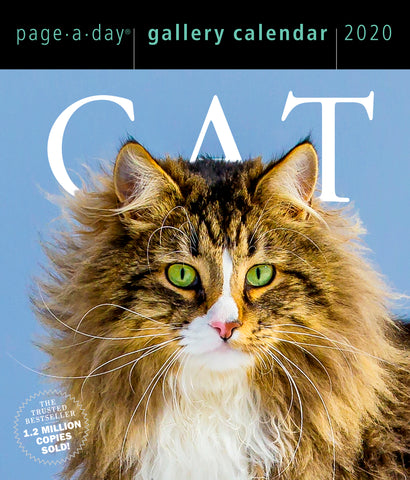 Cat Page-A-Day Gallery Calendar 2020
Luxuriant fur, slinky tails, and mesmerizing gazes abound all year long.

The ineffable charisma of cats, captured in hundreds of gorgeous, reverent portraits in color and black and white. Admire the flashing, aquamarine eyes of a Russian Blue. The irresistibly pettable wrinkles of a Scottish Fold. And an orange tabby kitten who, playing peekaboo under a blanket, is friskiness incarnate. Each of these elegant photographs—including both headshots and candid shots—brings out the elegance, attitude, and spirit of the cat.

Page-a-Day Gallery Calendars include 160 sheets of glossy, high quality paper printed with gorgeous full-color photographs. Each calendar is packaged in a clear plastic box that opens into a desktop easel for elegant, inspiring display.