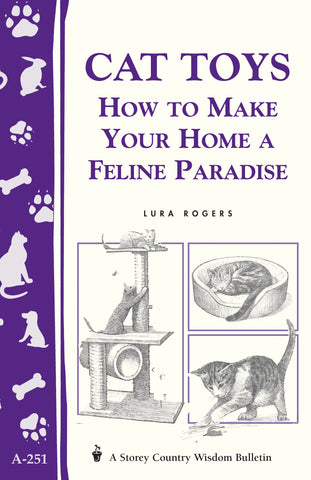 Cat Toys
Save Your Furniture and Thrill Your Cat!
To keep your cat happy, healthy, loving, fit, and feeling the enthusiasm of a kitten, turn your home into a feline paradise! Kittens, adult cats, and elderly felines alike delight in having their own playthings and spaces in the home. For the ultimate in pampering treatment, offer your cat scratching posts, catnip toys, climbing structures, perching places, napping spaces, and more!
In Cat Toys, Lura Rogers offers expert advice on choosing safe, suitable accessories for your cat, including cat beds, cat condos, cat trees, scratching posts, toys, and catnip-stuffed mice. She also gives tips for making kitty accessories with little expense, selecting items that best suit your cat's personality, and choosing the right location for cat structures in your home.