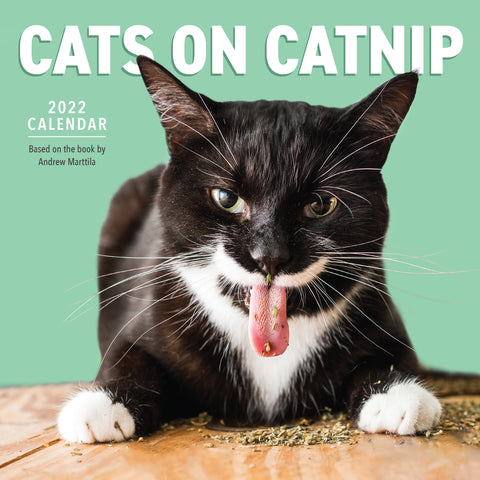 Cats on Catnip Wall Calendar 2022
So much fun you'll think you ingested a little something special. 

Based on photographer Andrew Marttila's beloved book and Instagram account (that now boasts more than 545,000 followers), it's another completely zany year featuring kitties who have gotten into the good stuff, with hilarious results. A droopy-eyed black-and-white cat hoards its stash. A tabby plunges headfirst into the herb. And a spaced-out Persian stares blissfully into the distance. The beautiful full-color images celebrate a goofy and endearing side of the normally aloof cats we know and love. For cat people and animal lovers. Printed on FSC-certified paper.