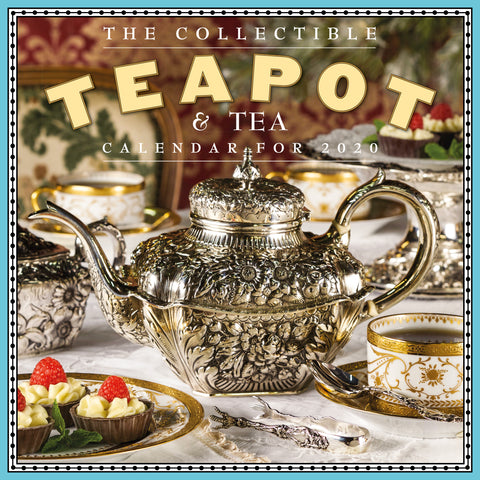 Collectible Teapot & Tea Wall Calendar 2020
Celebrate teatime, that most delightful interlude of the day.

Teatime conjures an array of civilized pleasures: finger sandwiches and pastries. Plush seats for settling into over good conversation. Aromatic, steaming tea. And, of course, delicate, glorious, gorgeous sets of china. A perennial bestseller, Collectible Teapot & Tea Calendar is a year of charm and ritual, spotlighting rare and cherished pots in evocative teatime settings. A frosty pink Royal Worcester set with enamel trim makes Valentine's Day especially festive, while a "Gold Swirl" James Sadler & Sons is perfectly suited for Christmastime. And a Wedgwood Jasperware evokes antiquity with cameolike white bas-relief depicting Greek myths. Culled from private collections and archives, each month's set is accompanied by tea-themed facts, quotes, and recipes.