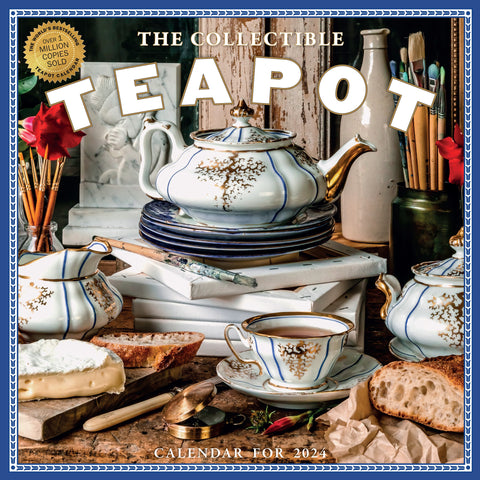 Collectible Teapot Wall Calendar 2024
"Tea is the only simple pleasure left to us."—Oscar Wilde, The Picture of Dorian Gray 
It's teatime: Enjoy the conversation, delicious treats, and, of course, a cup of tea. One lump or two? This beloved calendar is a tribute to the lovely ritual of afternoon tea, featuring a dozen vintage teapots and beautifully arranged tea tables. A stunning turquoise teapot marries a traditional silhouette with a distinctly modern "crackle" glaze. A whimsical "apple" tea set makes a garden brunch extra charming. Accompanying the full-color photographs are quotes and captions packed with fascinating history and lore. Printed on responsibly sourced paper.