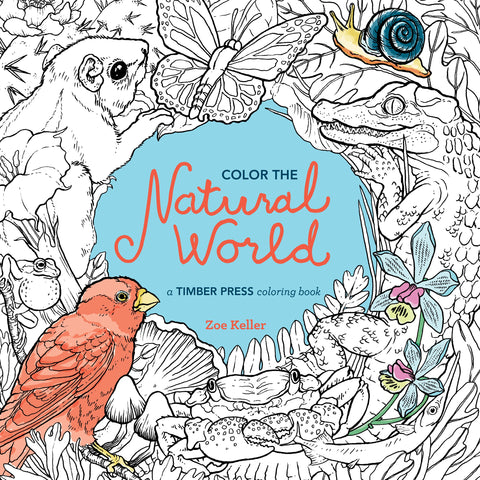 Color the Natural World
Relax and reconnect in the pages of this coloring adventure!

In the whimsical pages of Color the Natural World you can wander from temperate forests and oceans to deserts and prairies. You'll meet a host of intricately-drawn animals and birds, like the northern pygmy-owl of the Pacific Northwest forest, a fox from the Great Plains, and the California gull. And you'll encounter a fun mix of bugs, fish, and plants, like the sea urchins found in the Pacific coast, the cacti of the deserts in the Southwest, and a family of Monarch butterflies. Along the way you'll discover the mindfulness and joy that comes through creativity. Grab your pens and get ready to take a journey through the natural world!