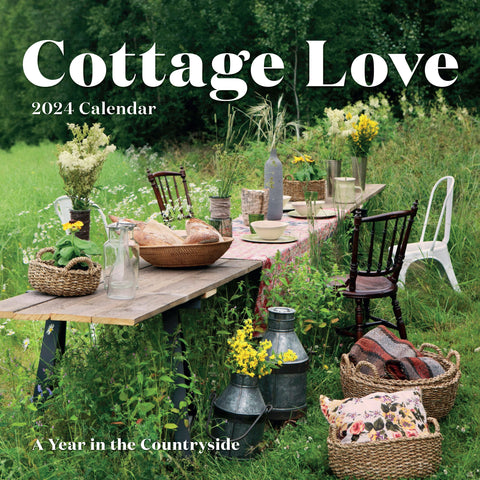 Cottage Love Wall Calendar 2024
Pastoral Dreams.
Escape to a place of beauty and serenity with every glance. It's the promise of cottagecore, with full-color photographs of exuberantly overgrown gardens, lush greenery, and cozy cottages that effuse the simplicity of living in nature. A flower-festooned bicycle parked in front of a rustic wooden cabin. A charming farmstand welcoming passersby to enjoy its bounty. And a table set up in a meadow for a leisurely breakfast with friends. Accompanying the images are delightful quotes: "Every moment is a fresh beginning."—T.S Eliot
Printed on responsibly sourced paper.