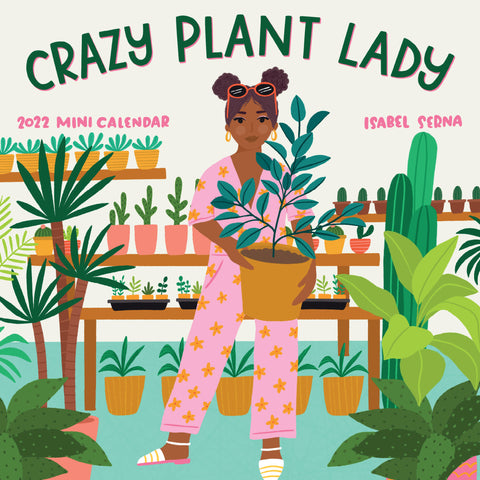 Crazy Plant Lady Mini Calendar 2022
All you need is love (and plants)!

Sound familiar? If so, you may just be a crazy plant lady. Based on the book that knows and celebrates you, this calendar showcases the vibrant plant-centric art of Isabel Serna, whose passion shines through on every page. The colorful grids and illustrations feature plant lady truths like Plants are my happy place.