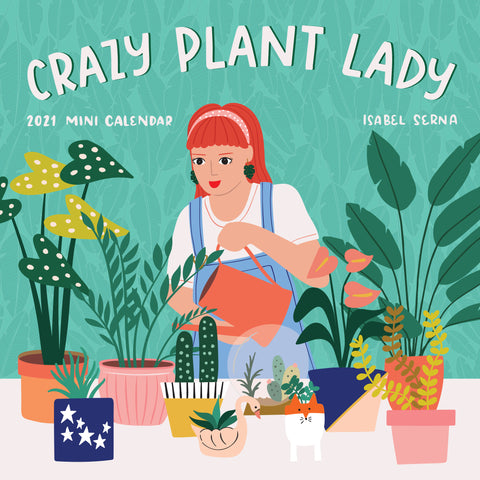 Crazy Plant Lady Mini Wall Calendar 2021
The charming little calendar that celebrates the plant lady lifestyle.

Hang it in a locker, in a cubicle, in the kitchen—and definitely next to your plants. As the millions of plant-themed posts on social media demonstrate, people love their plants. Crazy Plant Lady is a calendar for anyone whose idea of heaven is spending a day at the nursery, or whose shower resembles a mini-rainforest on watering day. Every page features a sweet and whimsical illustration by designer and unapologetic crazy plant lady Isabel Serna. Adapted from the book of the same name, this calendar is a delightful gift—on its own or with a potted plant.

Printed on FSC-certified paper. Smaller than a standard wall calendar, this 7" x 7" mini calendar is perfect for any compact space.