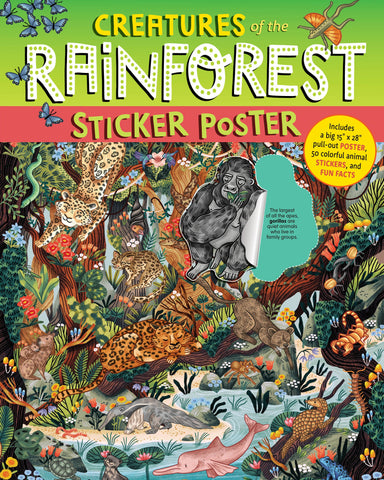 Creatures of the Rainforest Sticker Poster
This big, colorful poster activity book invites kids ages 4–8 to complete the scene by adding 50 sticker puzzle pieces, all featuring creatures who inhabit rainforests around the world.
From insects like fireflies, praying mantises, scorpions, and Hercules beetles to mammals and reptiles like the squirrel monkey, pangolin, poison dart frog, and jaguar, and birds such as the sparkling violet-ear hummingbird and the harpy eagle, kids will love following the clues to match the creature to its place on the poster. The completed poster, measuring 15 x 28 inches, makes a stunning piece of wall art that kids can proudly display on their bedroom wall.