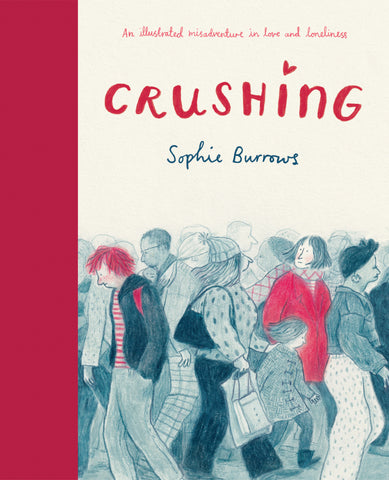 Crushing
Life is full of connections – if you know how to make them. Crushing follows two people -- one determined and a bit awkward, the other unsure where to begin -- longing to find out where they belong. Their intersecting and overlapping journeys reveal hidden connections and the unpredictable and unexpected ways we may find each other.   
  
Achingly beautiful, quietly defiant, and full of subtle wit and wisdom, Crushing is a story told in silence; a story without words but bursting with life and color.   
  
This stunning debut graphic novel from Sophie Burrows is a timely look at life in an age of distance and a story of love and understanding -- a perfect book to read and to share.