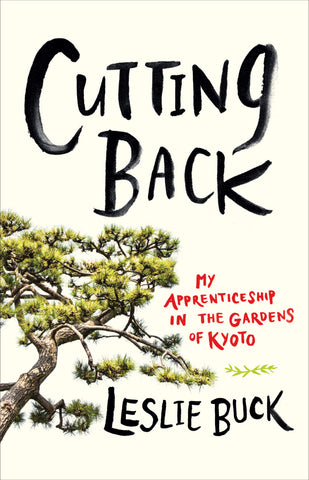 Cutting Back
"An unusual and entertaining memoir." —New York Times Book Review

At thirty-five, Leslie Buck made an impulsive decision to put her personal life on hold to pursue her passion. Leaving behind a full life of friends, love, and professional security, she became the first American woman to learn pruning from one of the most storied landscaping companies in Kyoto. Cutting Back recounts Buck's bold journey and the revelations she has along the way.

During her apprenticeship in Japan, she learns that the best Kyoto gardens look so natural they appear untouched by human hands, even though her crew spends hours meticulously cleaning every pebble in the streams. She is taught how to bring nature's essence into a garden scene, how to design with native plants, and how to subtly direct a visitor through a landscape. But she learns the most important lessons from her fellow gardeners: how to balance strength with grace, seriousness with humor, and technique with heart.