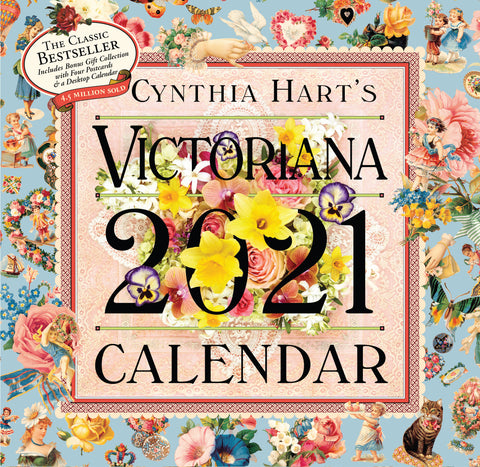 Cynthia Hart's Victoriana Wall Calendar 2021
Beautiful and beloved year after year.

This is the classic calendar that enchants the spirit and indulges the senses with a year of richly layered collages that evoke powerful feelings of hearth, home, and tradition. Each month's delightfully extravagant composition combines antique paper ephemera, bits of ribbon and lace, old-fashioned jewelry, and garden-fresh flowers for an effect that's both nostalgic and vibrantly full of life. Lilies and pink ribbons herald spring.  And jolly old Saint Nick makes an appearance for December.
Packaged in a beautifully illustrated gift envelope 
Comes with four die-cut postcards and a freestanding desktop calendar
Printed on FSC-certified paper