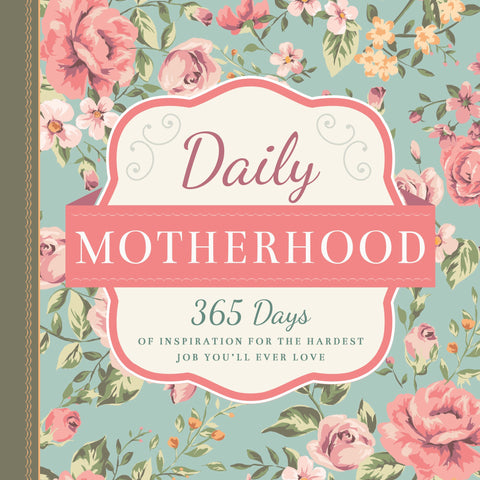 Daily Motherhood
You are exactly who your children need. No one can fill your shoes. No one can give what you have to offer. No one can love or know your child like you do. That is the privilege of being a mother.
—Catherine Arveseth, Motherhood Realized
Motherhood is such a unique role. It can tax a mom's energy (and sanity) while bringing unfathomable love and joy. Surviving the world's greatest and most difficult job often means mothers have to take it one day at a time. With 365 gorgeously designed quotes about motherhood, one for every day of the year, Daily Motherhood is the perfect gift for every mother in the trenches. This beautiful quote book will inspire, uplift, and energize moms day by day, reminding them why they do what they do.