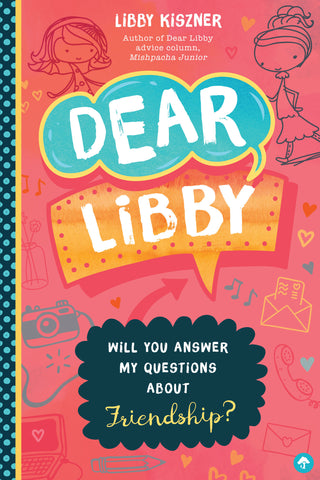 Dear Libby
How do we find lasting, trusting, and fulfilling friendships? Is it by being popular? Dazzling others with your genius? Looking for that ultimate BFF? Hiding all your imperfections and trying hard to fit in?
Deep and enduring friendships are essential to our psychological and physical well-being. Unfortunately, between bullying, social anxiety, peer pressure, and other issues, many teens feel isolated.
In Dear Libby, trusted columnist Libby Kiszner offers a breakthrough approach to friendship and connection. You can create friendships from the inside out—rather than from the outside in. You can experience friendships with vibrant self-expression in every stage of life, making Dear Libby a book that can be read and reread at any age.
Containing seven core principles, this life-changing resource not only explains the dynamics of connections and friendships but also gives practical tools to develop them.
Integrating contemporary issues, timeless insight, real-life skills, and unique perspectives, Dear Libby provides a hands-on guide for dealing with everyday friendship struggles faced by teens today.
Teens and readers of all ages will gain insight and understanding on how to make profound, joyful relationships possible.
Find answers to real questions like:
What should I do when people who are supposed to be my friends call me names or embarrass me?
What should I do I do if I'm being ignored at school?
What is the best way to handle loneliness?
Someone just stole my friend. What can I do?
What can I do when my friends get together and "forget" to invite me?