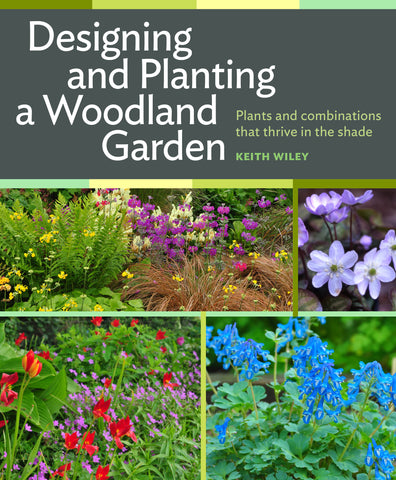 Designing and Planting a Woodland Garden
"The wonder of woodland gardening is that it looks like plants grow themselves there. After reading this book, gardeners can make that happen." —Publishers Weekly

Woodlands are magical places and even small gardens can capture the atmosphere with carefully chosen trees and shade-loving plants. Selecting the right plant for the right place is essential and in Designing and Planting a Woodland Garden, expert plantsman Keith Wiley explains how to combine plants that will thrive together.  In this evocative account, he mingles beguiling, less well-known plants with familiar, time-tested ones to create beautiful, four-season gardens.