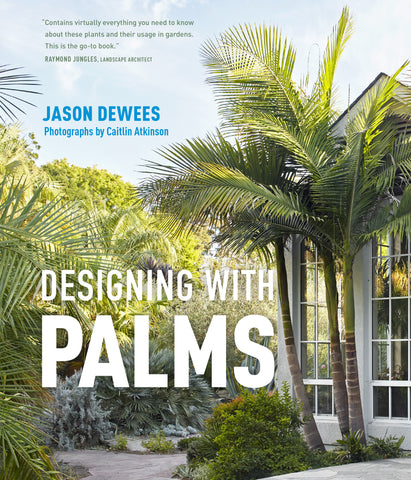 Designing with Palms
"If you want to successfully add more bold fronds and a tropical style to your landscape, Designing With Palms is the comprehensive book for you." —Gardenista 

Palms are a landscape staple in warm, temperate climates worldwide. But these stunning and statement-making plants are large, expensive, and difficult to install, resulting in unique design challenges. In Designing with Palms, palm expert Jason Dewees details every major aspect of designing and caring for palms. This definitive guide shares essential information on planting, irrigation, nutrition, pruning, and transplanting. A gallery of the most important species showcases the range of options available, and stunning photographs by Caitlin Atkinson spotlight examples of home and public landscapes that make excellent use of palms.