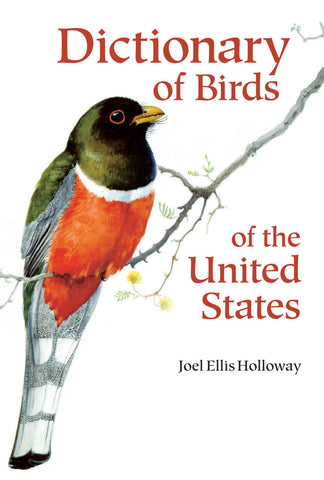 Dictionary of Birds of the United States
This is the most complete and up-to-date dictionary of names of American birds available. With more than 900 entries, all the resident birds of the 50 states are included, as well as escaped, exotic, and rare visitors. Including the etymologies and meanings of scientific and common names, it will be an indispensable reference for both scholars and amateur birders. Crisply written and extensively cross-referenced for ease of access, the book is graced by more than 25 striking drawings by renowned ornithologist and bird artist George Miksch Sutton.

This book is only available through print on demand. All interior art is black and white.