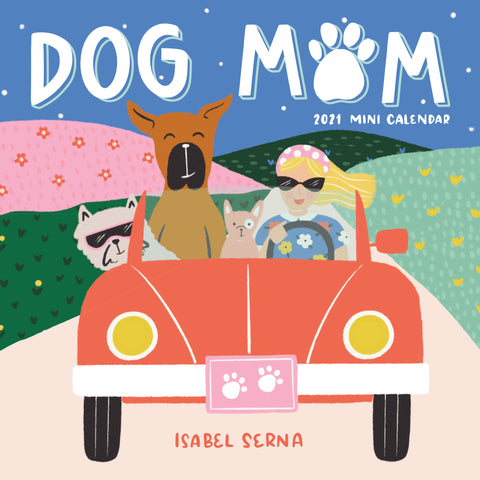 Dog Mom Mini Wall Calendar 2021
The perfect gift for passionate dog moms—and they are legion!

Adapted from Dog Mom, Isabel Serna's delightful "I woof you" of a book, this mini calendar speaks right to the heart of the dog mom with a dozen expressive illustrations that pop with color and capture the obsession, the devotion, the unconditional love between woman and pet. Every dog mom will relate: "Home is where your dog is."  Perfectly sized to hang in a cubicle or on the fridge, it's an adorable tribute to dog moms everywhere—and the pups in their care. Printed on FSC-certified paper.