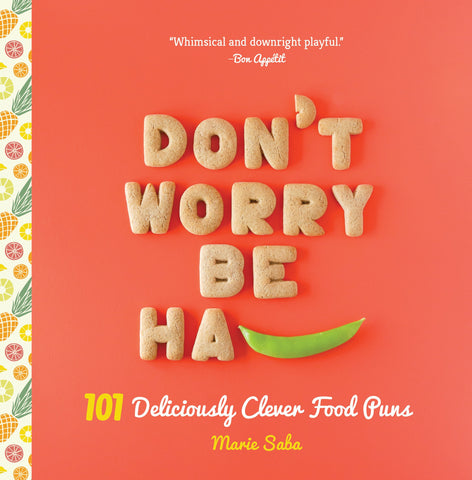 Don't Worry, Be Ha-PEA
Ever heard of Céline dijon? How about Robert brownie Jr.? OMghee, you're going to love Don't Worry, Be Ha-PEA!

Test your knowledge of pop culture, tourist attractions, social media slang, and more with this delicious collection of visual food puns. Fresh food and beautiful photography make the perfect pear in this clever gift book. Some puns are trickier than others, but donut give up! Just keep calm and curry on. Creator Marie Saba and her playful creations have been featured in Bon Appetit and Food & Wine magazine, as well as on The Rachael Ray Show and The Martha Stewart Show.