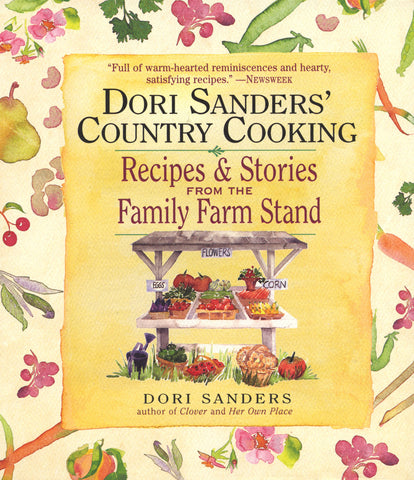 Dori Sanders' Country Cooking
"Full of warm-hearted reminiscences and hearty satisfying recipes."
—Newsweek

Here is a book as delightful to read as it is to cook from. Dori Sanders' recipes include not only new interpretations of old-time favorites such as Spoon Bread, Chicken and Dumplings, Corn Bread, and Buttermilk Biscuits, but also her "Cooking for Northerners"—original dishes such as Winter Greens Parmesan, Roasted Mild Peppers, Fresh Vegetable Stew—and, of course, great recipes for peaches. A Literary Guild and a Rodale Press Book Club selection.