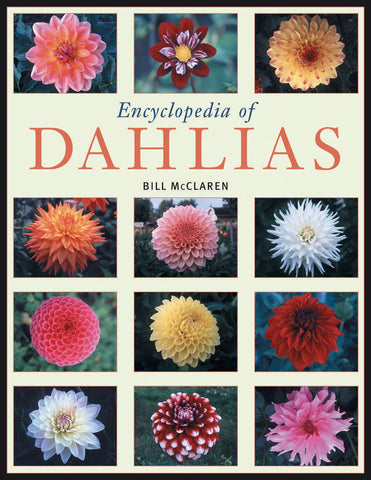 Encyclopedia of Dahlias 
In this delightful and profusely illustrated encyclopedia, noted hybridizer and nurseryman Bill McClaren provides an authoritative account of garden-worthy dahlias for every garden design. Nearly 700 selections are included, complete with notes on their history, awards, and cultural peculiarities. Additional chapters on dahlia care and propagation, dahlia species in nature, hybridizing, and showing dahlias add to this well-rounded overview. Thorough appendices with resources on dahlia societies, nurseries, and gardens complete the book.

This book is only available through print on demand. All interior art is black and white.