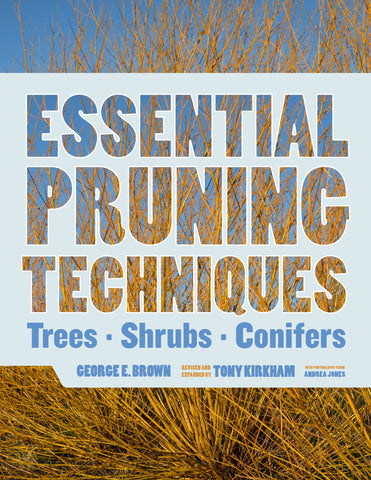 Essential Pruning Techniques
"Walks any would-be arborist through a veritable dictionary of trees, from abelias to zenobias." —The New York Times Book Review

Pruning is an indispensable part of garden maintenance, but it is also one of the most difficult. Successful pruning requires a thorough knowledge of a plant's growth and flowering habits. In Essential Pruning Techniques Tony Kirkham—the head of the arboretum and gardens at the Royal Botanic Gardens, Kew—shares his decades of knowledge and expertise and expands on the groundbreaking work done by George E. Brown. Step-by-step photographs clearly show the general principles of pruning, and profiles of 379 woody plants include advice on habit, attributes, reasons for pruning, and the best time to prune. Essential Pruning Techniques is a must-have reference for home gardeners and professionals.