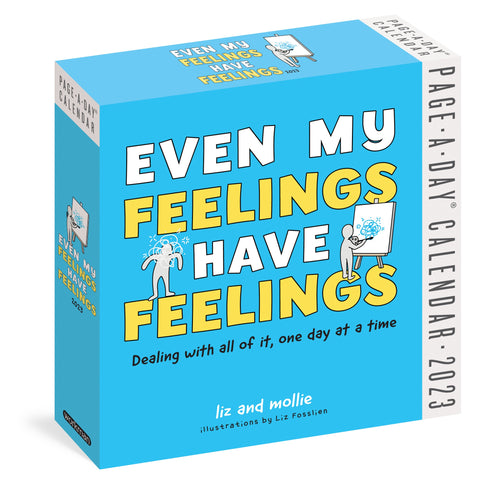 Even My Feelings Have Feelings Page-A-Day Calendar 2023
A must-have gift for people with feelings: heartfelt advice and warm humor from Liz and Mollie.

Based on the hugely popular Instagram account @LizandMollie, Even My Feelings Have Feelings offers a year of advice and insights on navigating work, life, and emotions through distinctive, witty, and eminently relatable illustrations and captions. There's a Google Translate chart for emails from your boss. ("Just wondering . . ." = I'm about to make a ridiculous request. "Maybe I'm missing something . . ." = WTF.) The highest compliment an introvert can give: I like being with you as much as I like being alone. And a pie chart showing the percentage of your worst days you've made it through: 100 percent. Printed on responsibly sourced paper and 100% recyclable.