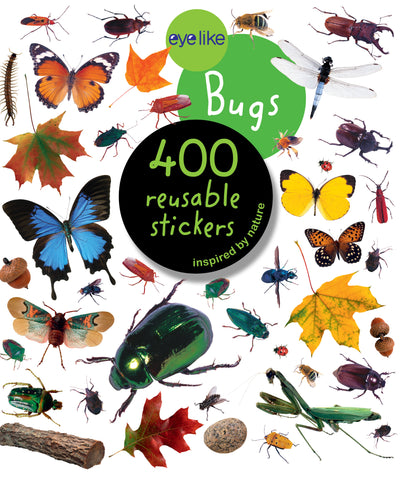 Eyelike Stickers: Bugs
Over 400 irresistible, reusable, and collectible stickers to mix, match, and trade!

Part of the bestselling Eyelike Stickers series, Eyelike Stickers: Bugs is full of eye-catching, colorful, photo-realistic butterflies, beetles, dragonflies, and more! Whether on windows, notebooks, lunch boxes, or scrapbooks, these peel-and-place stickers are perfect for creating your own work of art anytime, anywhere, and are designed to be stuck on, peeled off, and stuck on again without tearing or losing their "stick." The books' inside covers are glossy illustrated backgrounds on which kids can create lively and original sticker scenes―and then change them whenever they like. Eyelike Stickers: Bugs is the perfect stickerbook for bug-lovers and nature-lovers alike!