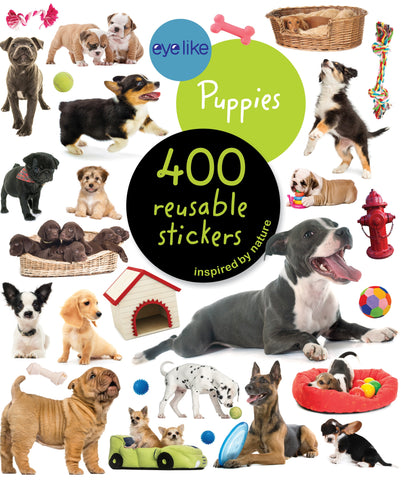 Eyelike Stickers: Puppies
Perfect complements to the top-selling EyeLike Stickers: Baby Animals, EyeLike Stickers: Kittens and EyeLike Stickers: Puppies are the newest additions to the bestselling sticker book series.
    The full-color photograph stickers are adorable, beautifully detailed, and lifelike, featuring a variety of breeds that will delight every kid and crafter who loves cuddly pets. For dog lovers, EyeLike Stickers: Puppies is the sticker collection that will spruce up any surface with over 400 adorable pups. And they're durable enough to be reusable. Decorate journals, binders, laptops, and phone cases: Stick them on, peel them off, and stick them on again without tearing or losing adhesive.