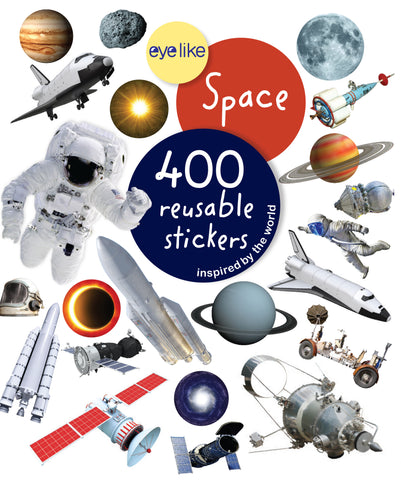 Eyelike Stickers: Space
Introducing a vibrant addition to the bestselling series: EyeLike Stickers: Space. Packed with 400 durable and reusable full-color stickers, each of these books will appeal to kids and crafters alike. The stickers are designed to be stuck on and peeled off over and over again without tearing or losing adhesive. Their high-quality images boast amazingly lifelike detail and dazzling color. Stick 'em on cubbies, cards, notebooks, lockers, and scrapbooks; create entire sticker panoramas on the books' inside front covers, which double as glossy illustrated backgrounds.

For outer space fanatics and science lovers, Space offers a universe of rockets, planets, supernovas, black holes, and other extraterrestrial wonders.