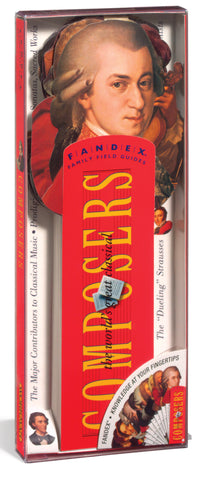 Fandex Family Field Guides: Composers
Behind the music--intrigue--romance--tragedy and genius... 
Fandex celebrates great composers, their work, and the world of classical music. Discover the first musical superstar—Lizst. The bourgeois Bach behind the heavenly Brandenburgs. Brahms, who grew up playing piano in bars and brothels, and Stravinsky, whose work incited a full-scale riot. It's every music lover's handheld deck of knowledge.