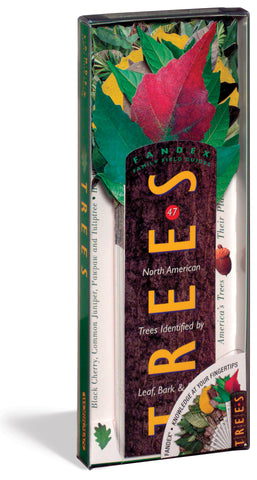 Fandex Family Field Guides: Trees
Bringing the world of TREES to your fingertips, FANDEX presents a foolproof field guide. Four visual keys--die-cut leaf, bark pattern, flower, nut or seed, and photo of the full tree--plus descriptions of habitat and more combine to give a complete picture of North America's forest and backyard trees.
In addition, TREES is a cultural history--of the mighty White Oak, California Redwood, Aillanthus, the tree that grows in Brooklyn, and the stately White Ash, as important for the bows of early Native Americans as for the baseball bats of today.
50 DIE-CUT CARDS
FULL COLOR THROUGHOUT
KNOWLEDGE AT YOUR FINGERTIPS
FOR THE WHOLE FAMILY