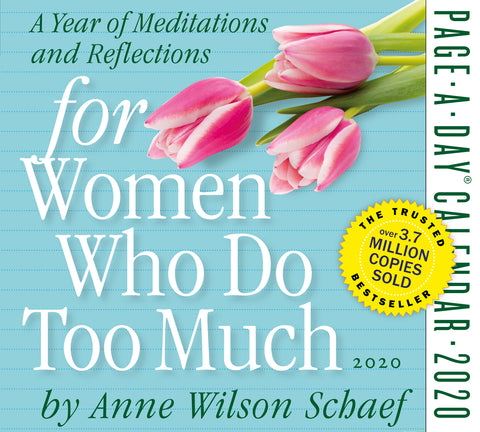 For Women Who Do Too Much Page-A-Day Calendar 2020
Daily reminders to slow down and remember what truly matters in life.

A rock of support that women rely on year after year, this bestselling calendar keeps the mood positive with a daily dose of empathy, wisdom, and healing humor. With tips on learning how to draw on the sources of strength around you. To ask for help when you need it. To let go of resentment. Plus, ways to scale back on the multitasking, and words of inspiration from Oprah Winfrey, Michelle Obama, and Margaret Cho: I have learned to hunt, stalk, claim, own, and defend my own loveliness. A gift for women everywhere—moms, wives, daughters, and friends.