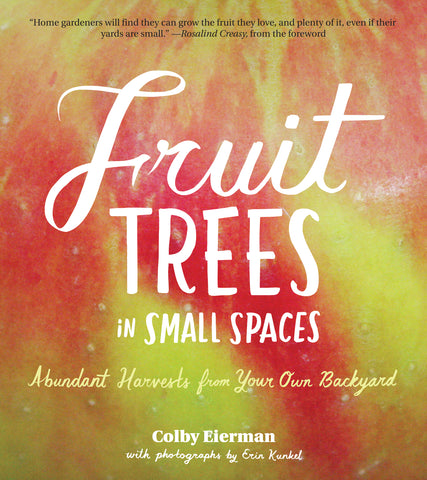 Fruit Trees in Small Spaces
Luscious peaches, crisp apples, and sweet plums right off the tree are hard to beat.
For gardeners yearning for the pleasures of home-grown fruit plucked straight from the tree, this deliciously encouraging guide cuts the subject down to size. Colby Eierman, garden designer and fruit expert, shows how trees can easily be tucked into the tiniest spots and still yield a bumper crop of gorgeous fruit.
Fruit Trees in Small Spaces covers everything a gardener needs to know about choosing and nurturing the most delicious small-space varieties, including selection, pruning, training, irrigation, and disease prevention. With inspiring ideas for spaces of all shapes and sizes and creative recipes for your incredible harvest, you'll want to plant a mini-orchard in every intimate corner.
For the gardener with space limitations, bountiful fruit trees are now within arm's reach.