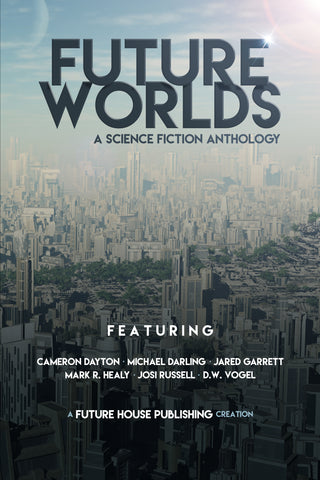 Future Worlds: A Science Fiction Anthology
Within the Future Worlds Sci-fi Anthology you will find stories spun from the webs of current Future House bestselling books. Whether you are a fan of space dinosaurs, population annihilating bugs, interstellar magicians, man vs. distant planet scenarios, or colonization troubles, this anthology will have something galactic for you. 

Featuring Cameron Dayton (Etherwalker), Michael Darling (Hollowfall, Tales from the Behindbeyond), Mark R Healy (Dawn of Procyon), Josi Russell (Caretaker Chronicles), and D.W. Vogel (Horizon Alpha Series).