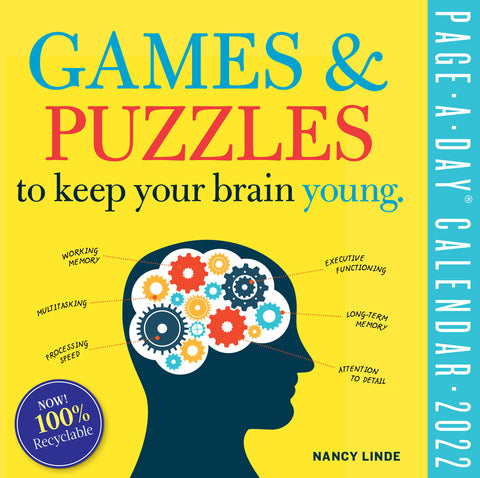 Games and Puzzles to Keep Your Brain Young Page-A-Day Calendar for 2022
Use it or lose it! Keep your brain young with fun puzzles that strengthen six key cognitive functions.

Games & Puzzles to Keep Your Brain Young delivers a year of entertaining mental workouts that take just a few minutes each day—and that literally help regrow your brain cells. Each of these lively puzzles is designed to target vital cognitive functions through word games, logic conundrums, spatial challenges, trivia questions, and more. Apply your mind, have fun, and build up your gray matter—at any age. Now 100% recyclable and printed on FSC-certified paper.