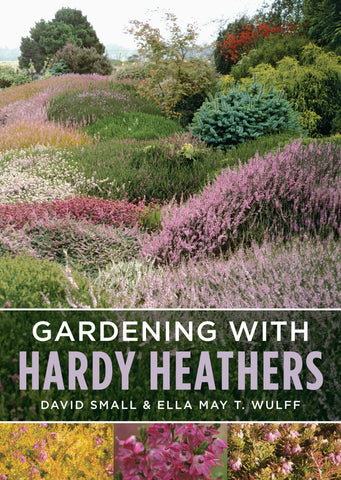 Gardening with Hardy Heathers
The sight of a wild landscape covered with heathers in full bloom is breathtaking, so it is little surprise that people have found ways of introducing these rewarding plants into their gardens. Here they excel, offering color in the drabbest months and a huge diversity of height, habit, and other valuable characteristics in return for modest cultural demands. This comprehensive and highly informative account encompasses the heaths and heathers of the closely related genera Calluna, Daboecia, and Erica, whose shared characteristics and similar cultural requirements make them broadly compatible in a variety of garden situations. These plants have enhanced people's lives for millennia and a full discussion of their naming, uses and other interactions with humans is explored in detail. A fascinating account of the unique ecological niche they occupy—including their remarkable adaptation to make use of the nitrogen and phosphorus unavailable to most other plants—provides a fitting context for discussion of their specific cultural needs. With more than 700 cultivated varieties of Calluna alone, selecting the right heather for the right place can be daunting. The detailed selection of cultivated hardy heathers conveniently provides gardeners with the best garden performers while further lists allow them to search for heathers for specific qualities, such as heat tolerance, ground cover, or early summer blooming. Design options for displaying heathers at their best in the garden are provided along with advice on spacing, pruning, propagation, pests, and diseases.

This book is only available through print on demand. All interior art is black and white.