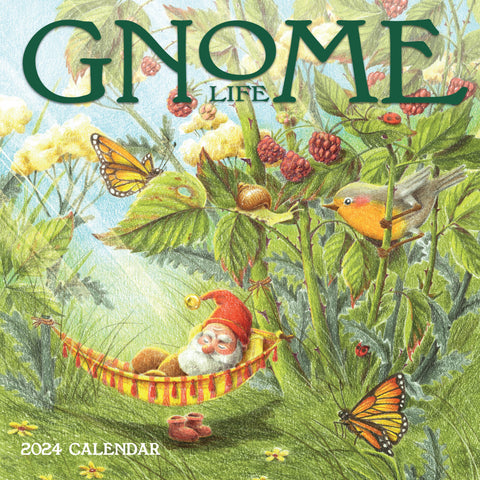 Gnome Life Wall Calendar 2024
Cheerful & Charming.

Brighten your year with a sweet crew of gnomes going about their days, brought to life by Marta May's irresistibly nostalgic yet vibrantly fresh illustrations. There's a trio of gnomes enjoying a comforting cup of tea under the shade of the mushrooms. A jolly gnome making a snowman, attracting curious woodland creatures. And an industrious gnome fixing up his little cottage. The delightful images are accompanied by tidbits of gnome wisdom: Sometimes a fresh coat of paint and a new perspective are all that's needed to bring some color into your life. Printed on responsibly sourced paper.