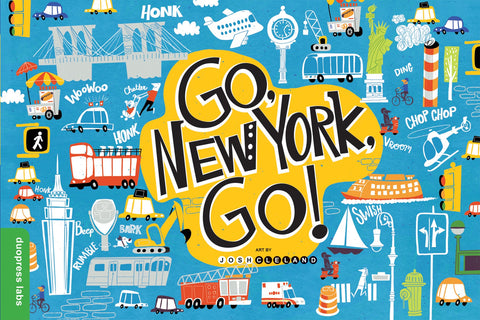 Go, New York, Go!
A subway car whooshes, an airplane roars, and a police car goes
weeeoooeee, weeeoooeee
on the streets of New York. In the city that's always on the move, this lively book puts the little ones in the driver's seat with a cacophony of sounds right on the city streets. The pages feature classic fire trucks, diggers, motorcycles, and boats that circle the island, as well as bicycles (ding-ding!), skateboards (swish!), and abundant strollers in the park. This book will surely charm any young vehicle enthusiast and the many tots that love New York.