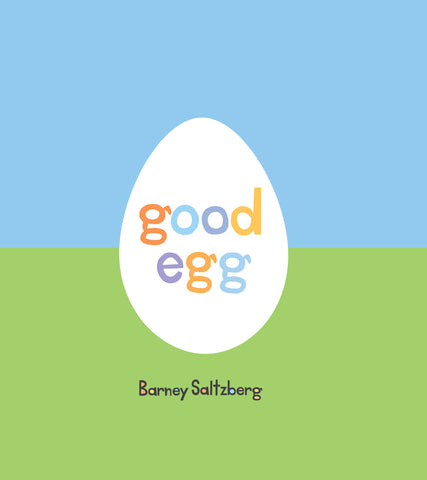 Good Egg
Meet Egg. Cuter than a button, enormously personable, and talented, too. Say "sit," and Egg sits. Good Egg! Say "roll over," and egg rolls over. What a good Egg! Of course, Egg does all of this with a toddler's help, who lifts the flaps and pulls the tabs and operates the wiggle behind the wiggle-waggle. But that's the most fun part: interacting with the Egg.

Then comes the pay-off. "Speak," is the command, and children will crack up in delight and surprise with what happens next.

Created by Barney Saltzberg, Good Egg is that rarest of rare books where utter simplicity is utterly irresistible. The Egg has neither eyes nor smile nor furrowed brow, yet exudes an adorable, eager-to-please charm. No sentence is longer than two words, yet in the eight board book pages, an engaging story is told.  Add the flaps and the tabs and the pleasure of movement, and Good Egg will be read again and again.