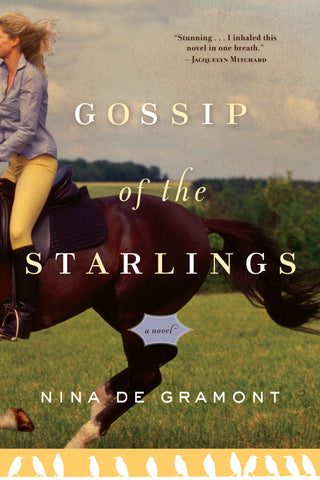 Gossip of the Starlings
When Catherine Morrow is admitted to the Esther Percy School for Girls, it's on the condition that she reform her ways. But that's before the beautiful and charismatic Skye Butterfield, daughter of the famous Senator Butterfield, chooses Catherine for her best friend. Skye is in love with danger and the thrill of breaking rules, taking risks, and crossing boundaries, no matter the stakes. The problem is, the stakes keep getting higher, and Catherine can neither resist Skye nor stop her from taking down everyone around her.

De Gramont's chilling novel is a portrait of the seductions of adolescence in all their beauty and terror. Caught in this alluring world, the girls of Esther Percy are optimistic and willful, loving and selfish, daring and cruel—all the while believing they're utterly indestructible.