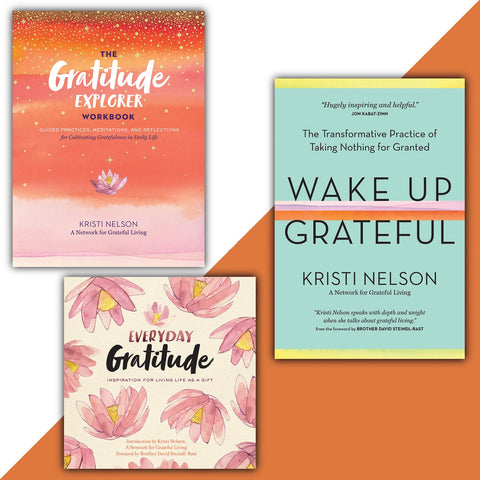 Gratitude Everyday Book Set
Website exclusive set.
Happiness is rooted in gratitude. In this beautiful book collection from A Network for Grateful Living, you'll find inspiring quotes and thoughts from well-known minds, combined with original reflections and practices to help you recognize the abundance of opportunities for gratitude and joy – all around you, every day. Set includes The Gratitude Explorer Workbook, Everyday Gratitude, and Wake up Grateful.