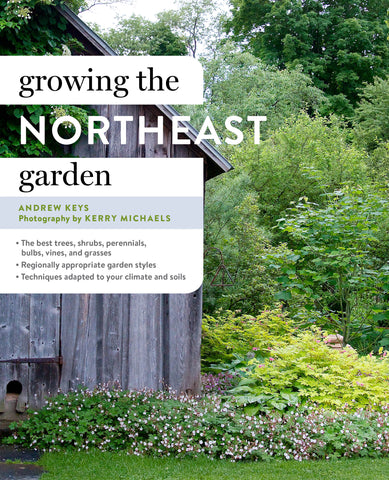 Growing the Northeast Garden
Plant selection and garden style are deeply influenced by where we are gardening. To successfully grow a range of beautiful ornamental plants, every gardener has to know the specifics of the region's climate, soil, and geography.

Gardeners in the northeast are lucky—the regular summer rain, gorgeous summer blooms, and stunning fall color make it an ideal place to garden. But there are drawbacks, like hot and humid summers, bitterly cold winters, and mosquitos. TThe practical and beautiful Growing the Northeast Garden starts with a comprehensive overview of the weather and geography of the area, along with regionally specific advice on zones, microclimates, soil, pests, and maintenance. Profiles of the best trees, shrubs, perennials, annuals, and bulbs offer hundreds of plant suggestions, along with complete information on growth and care.