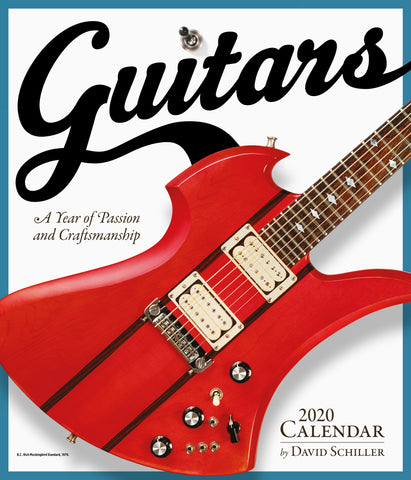 Guitars Wall Calendar 2020
A year of passion, obsession, and pure pleasure for the guitar lover.

Every month of this wall calendar spotlights a rare guitar with a full-color photograph that's beautifully showcased by the oversized 12" x 14" format—and oh, how they shine. There's the Gibson Everly Brothers, created with the rock 'n' roll duo who gave the world "Wake Up, Little Susie" and "Bye Bye Love," and the Parker Fly designed with a space-age exoskeleton. In-depth text brings each instrument to life, exploring their players, their stunning craftsmanship, and most thrilling landmark moments. An obsession of guitars in full color, plus builders, players, myths, and legends, adapted from the lively book Guitars.